Vittorio Valli
Emeritus Professor
SSD: SECS-P/02 - economic policy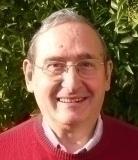 Contacts
0116703887
0116703895
Dipartimento di Economia e Statistica "Cognetti de Martiis"
Campus "Luigi Einaudi"
Lungo Dora Siena 100 A
10153 Torino
3° piano D1 stanza 18
At
Department of Economics and Statistics "Cognetti de Martiis"
Dipartimento di Economia e Statistica "Cognetti de Martiis"
Corsi di Studio del Dipartimento di Economia e Statistica "Cognetti de Martiis"
Curriculum vitae
Curriculum Vitae (0.3 MB)
Research topics
Sviluppo economico comparato
Politica economica
Economia e politica del lavoro
Office hours
Dal 31-5-2016 incluso il ricevimento sarà nelle seguente ore:
ogni martedì ore 18-19 al Dipartimento di economia Cognetti De Martiis, CLE (Campus Luigi Einaudi), Lungo Dora Siena 100, 1° piano, D1 stanza 16.
IL RICEVIMENTO SARA' SOSPESO DAL 13-7-2016 AL5-9-2016.
In questo periodo potrà sempre comunicare col docente per e-mail.


IMPORTANTE: Si avvisano gli studenti di "Comparative economic development" degli anni di corso precedenti che non abbiano più trovato copie dei volumi, attualmente esauriti : A) V. Valli, L'Europa e l'economia mondiale, Carocci, B) V. Valli, Politica economica. Introduzione all'economia dello sviluppo, che essi potranno sostituirli ai fini dell'esame con V. Valli, A.Geuna, R. Burlando, Politica economica e macro-economia, Carocci, Roma, 2010, capitoli 8,9,10, 15, 16,17,18. Restano fermi gli altri testi da portare, slides del corso incluse.

AVVISO SULLE LEZIONI: La lezione di MERCOLEDI' 4-4-2016 è sospesa per impegni ufficiali del docente e verrà recuperata a fine corso.